Since 1877, Patrons Oxford Insurance has been taking care of New England's people by insuring what matters to them most. With plans to relocate from Auburn to the city of Portland, Maine, they reconsidered their brand presence. As they transitioned to a newly built, modern building in a more metropolitan area, they felt their visual brand needed to more accurately reflect their current company culture and vision as well as position them more prominently in the marketplace. Patrons Oxford took a deep look at who they were and where they were going. Brochu Design partnered with Patrons Oxford and Workplace Transformation Facilitation to help craft their vision statement and update their logo while creating environmental design specifically for the new space.
When the time came for Patrons Oxford to unveil their new logo to customers and affiliates, the announcement was made on this roll out video. The video simply introduced the transformation from the old Patrons Oxford logo to the new one.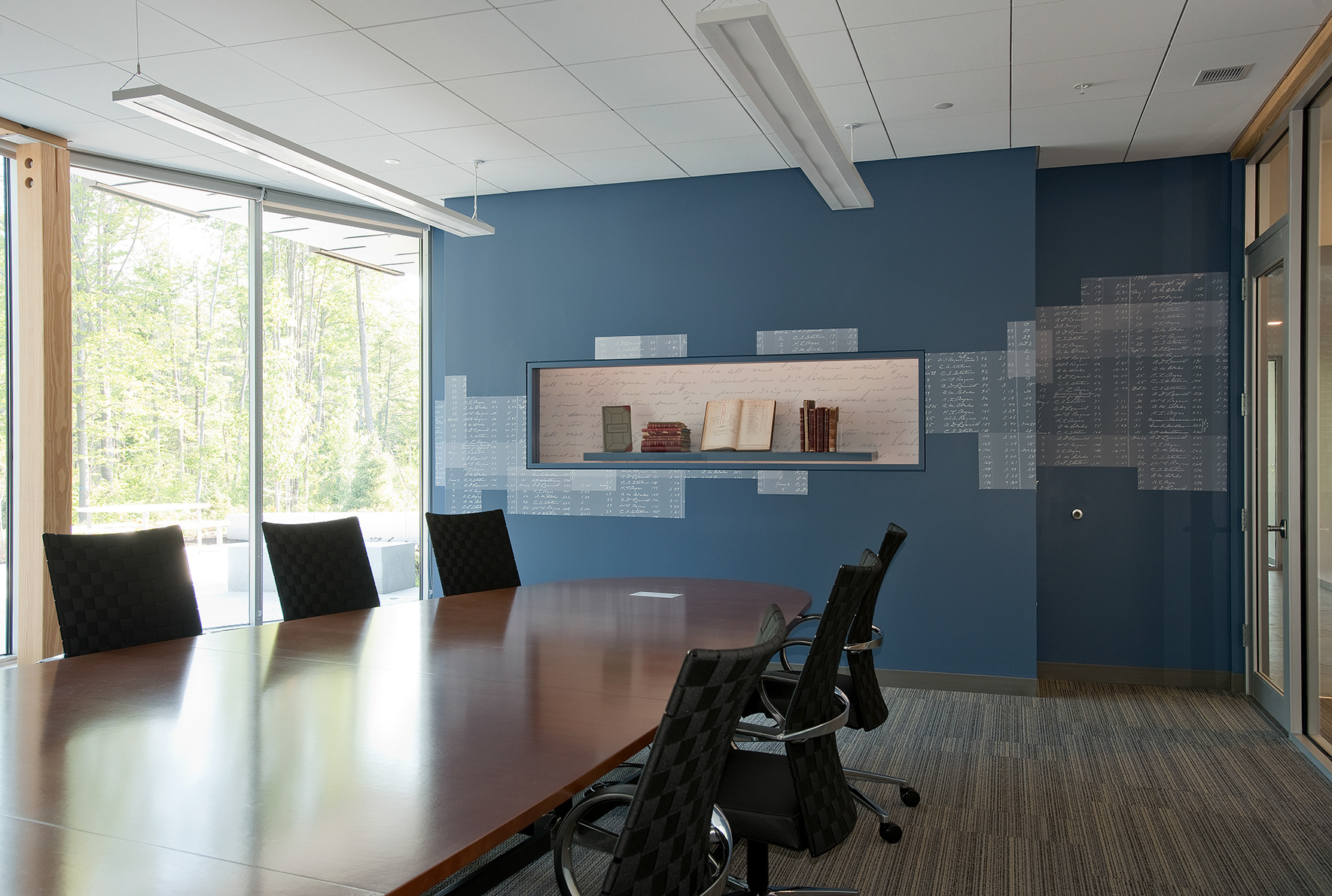 A display of books was strategically placed in the board room. These precious books date back to the early foundation of Patrons Oxford Insurance and contain ledgers of the very first policies written. They serve as a reminder of past decisions that have influenced the success Patrons Oxford enjoys today.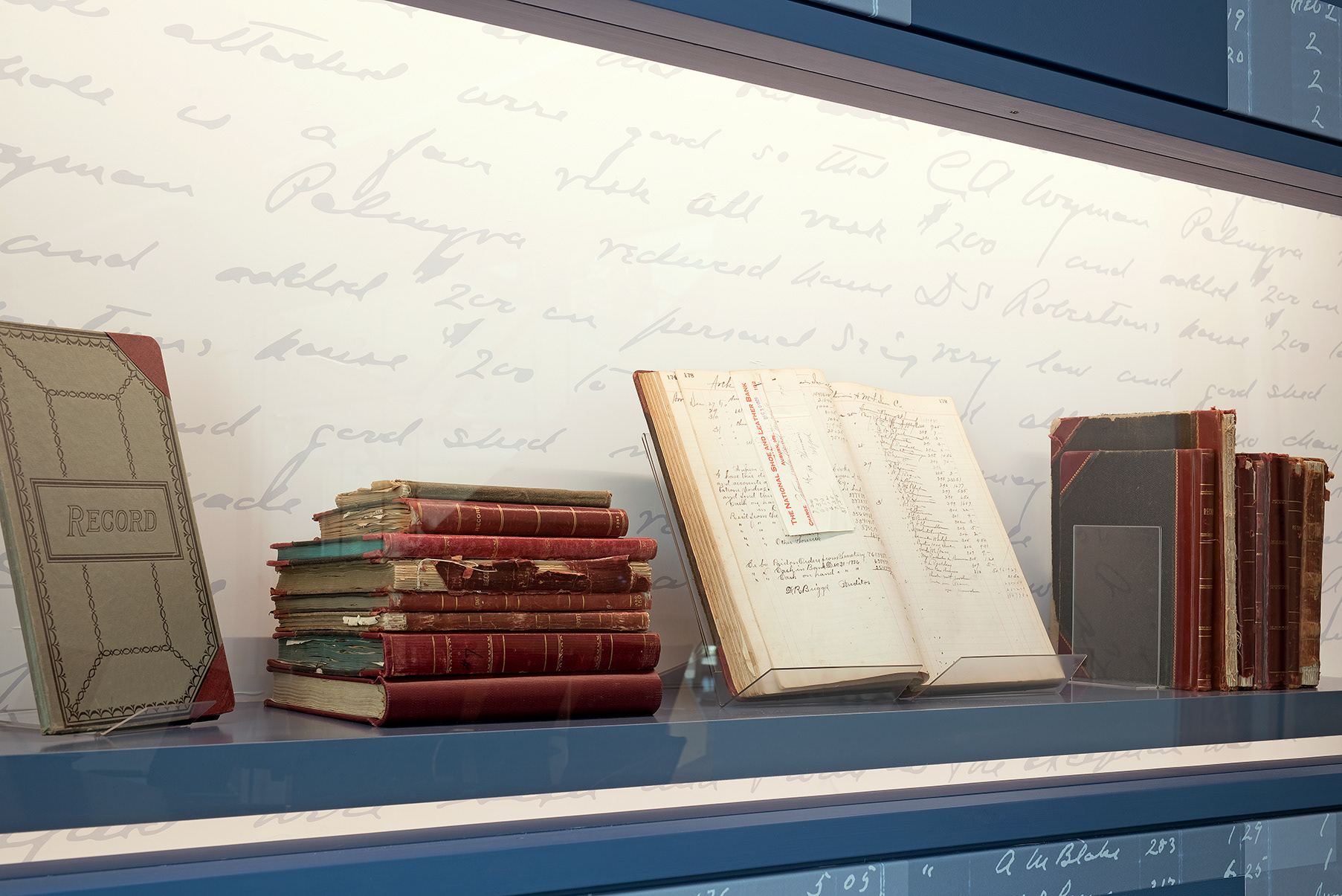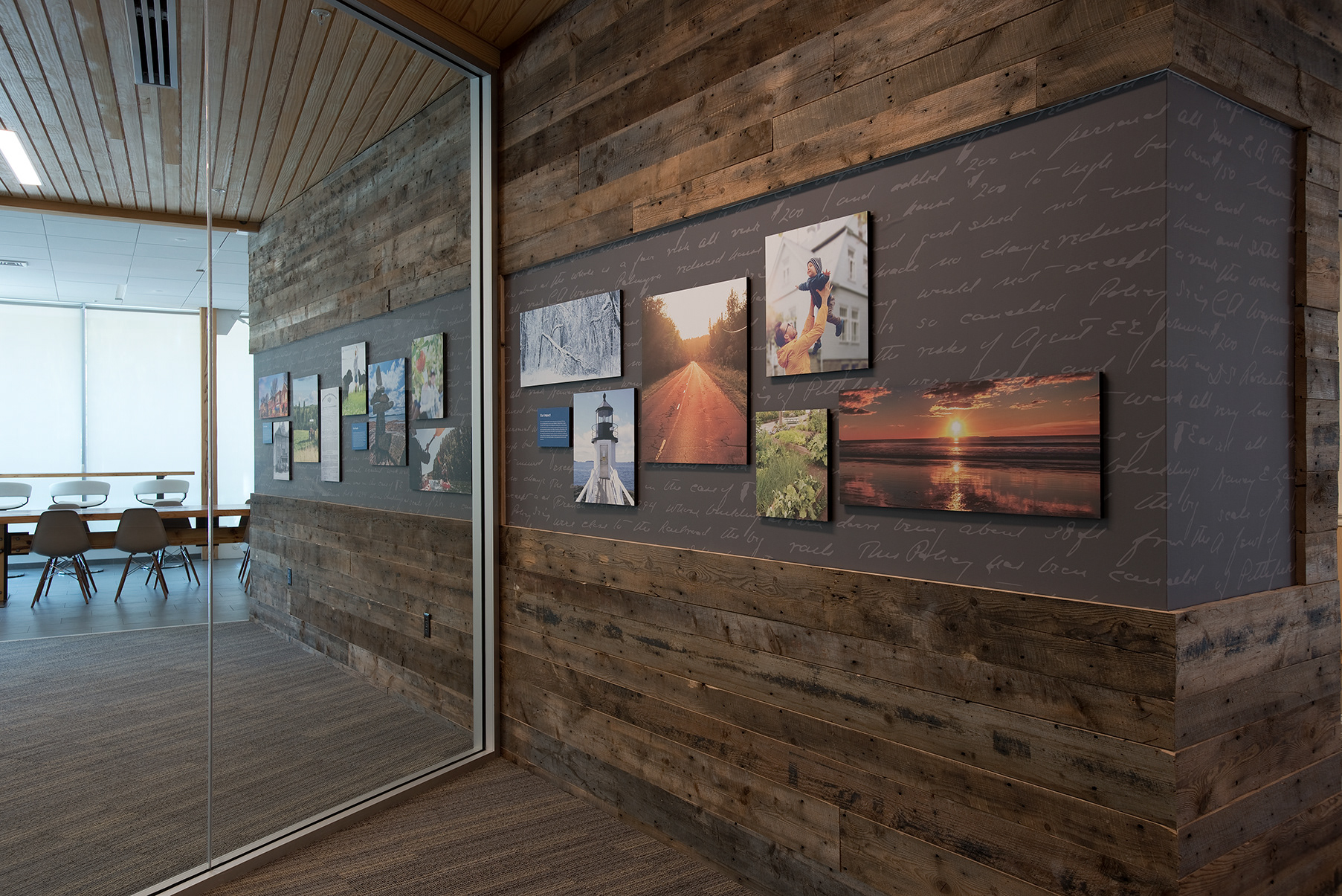 The story wall is a visual representation of The Patrons Oxford Insurance Vision Statement:

To responsibly grow our business, our people and our impact.

We tell this story visually using images that represent the past, illustrate who they are today, and imagine where their eyes will look in the future. In a metaphorical sense, it is a timeline. For all involved with Patrons Oxford Insurance, this wall serves as a reminder of the vision. It is also a tool to use when introducing the company to someone new. Although there are some plaques with words, it is really meant as a springboard for telling stories and creating conversation.